In conjunction with the League of New Jersey Historical Societies' visit to Camden County, Rose Fitzgerald organized a display of Glover Fulling Mill artifacts, a weaving demonstration, and a debate about the meaning of freedom between Colonists John Glover and John Hinchman.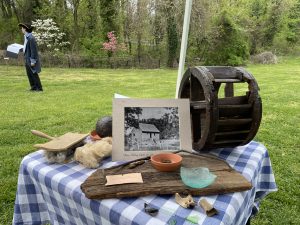 A crowd gathered for the debate.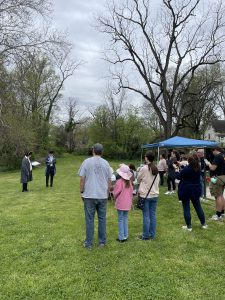 Dianne Snodgrass demonstrated the art of weaving near the historic Glover Fulling Mill.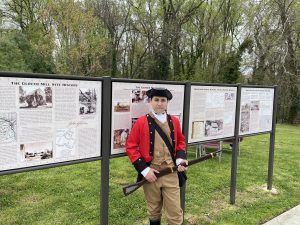 JP Gentile, guided visitors.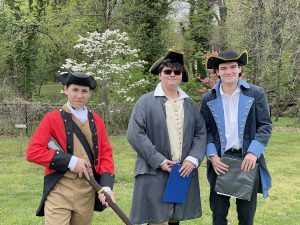 JP Gentile, Red Coat; John Anthony Cipolla as John Hinchman II, Loyalist; and Ryan Elmore as John Glover, Patriot. All neighbors in what became Haddon Heights.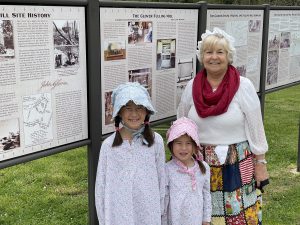 Rose Fitzgerald, Brynn Rose, and Laura Rose by Glover Fulling Mill interpretive signs at the end of Fulling Mill Lane.
Down by the Glover Mill Day 2022 Highlights